Let's Unlock Your Amazon Success with
Pay-Per-Click (PPC) Advertising

Discover the power of Amazon PPC – a cost-effective way to reach customers. You only pay when they click on your ad. Show up on prime spots and outshine your competitors with optimized listings, images, and pricing.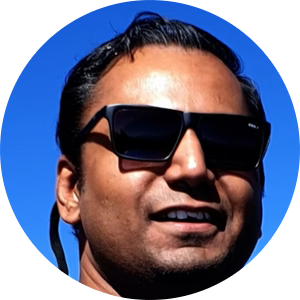 Amit
Archana
Rahul
Go ahead and schedule a discovery call  

Secure your spot today and unlock new possibilities for your business at AMZPro. 

Campaign Optimization

We fine-tune campaigns every Monday to boost performance for the week and month ahead.
Regular Spot Check

We review our campaigns every week, 3-4 days after optimizing them, to ensure they're on track and make adjustments if needed at the campaign and keyword levels.
Search Term Analysis  

In our weekly Search Term Analysis, we boost successful keywords and ASINs and block underperforming ones in our campaigns.
Monitoring the Ranking

In our rank-tracking task, we monitor the organic rankings for categories & keywords. This ensures that we're making progress and boosting the rankings for our targeted keywords.
Analyzing the Reports

In PPC reporting, we analyze weekly and monthly data from advertising and business reports, including metrics like ad sales, total sales, organic sales, daily units sold, conversion rate, ROAS, ACOS, and more.

Analyzing Competitors

We regularly analyze our closest competitors to stay informed about their trends and potential factors affecting our sales and ACoS.
Researching New Keywords

We continually seek out low-competition, high-search-volume keywords to help us achieve cost-effective advertising and improved rankings.
Keywords Analysis

We identify unprofitable keywords contributing to high ACoS and take action, pausing or reducing spending on them until they become profitable.

Create new campaigns

We'll create new campaigns regularly based on performance to scale up sales while maintaining profitability.
Market Analysis

We closely monitor market trends in our category to stay informed about minor and major shifts. Identifying these trends helps us optimize our campaigns more effectively.
Why is This Price Perfect For You?

Value for Money

Get exceptional services without breaking the bank. Our competitive rate align with your budget for cost-effective PPC.
Flexible
Pricing

Whether you're a small business or an enterprise seller, our flexible pricing fits your needs. Pay only for what you require.
Transparent & All-Inclusive

No hidden fees or surprises. Our transparent pricing covers essential services like campaign optimization, keyword research, and reporting.
Performance-Driven
Our pricing is tied to your campaign's performance, creating a win-win situation where your success benefits our partnership.
Expertise on Demand

Access our team of Amazon PPC experts to maximize your ROI. Our pricing provides unmatched expertise and support to keep you ahead of the competition.
Increase in units ordered

AMZPro has a team of professionals and it is easy to work with. Understood my project brief and executed efficiently and effectively.
Increase in glance views

ASINs saw an average weekly +30% lift in glance views within the first year after launching a Sponsored Products campaign.

Increase in impressions

Adding 3 or more bullet points to your product page and advertising with Sponsored Products can help you increase impressions by 55x.
More unit
sales

Adding A+ content to your detail page and advertising with Sponsored Products can help generate up to 93x more unit sales.
9 REASONS WHY AMZPRO IS THE MOST QUALIFIED TO HELP YOU?

Skyrocket Revenue

We handle tens of millions of Amazon sales each year. Last year, we touched $52 million. With so many sales, we surely know how to scale brands on Amazon.
All Amazon Market Places

We have expertise in operating in all Amazon marketplaces. Hence, expanding your Amazon empire globally or in a particular marketplace will be easy for us.
Increase Conversion Rates

Are you aware of the fact that our client's average ad conversion rate on Amazon is above 20%? And the overall average conversion rate is more than 57%.
Proprietary Techonology

Invested time & effort to develop & refine our proprietary Amazon Ads strategy, tools, & reports. Managed $8.5 million in ad spend in the past year alone.
Client Portal

In this dedicated portal, you can see all the tasks we're currently working on, add new tasks, see reports, see invoices & even pay them - all in one place. 

Not Just an Amazon Ads

We know success on Amazon means looking at it as 1 entity. And we understand that we cannot succeed in ads performance by neglecting how our listing looks.
Communication is key

We prioritize over-communication at the start of our work relationship to ensure a thorough understanding of your needs & deliver the solutions you require.
Money-Back Guarantee
We offer a full Money-Back Guarantee. If, for any reason, you're unsatisfied with any task we completed, we'll refund the charge to you. No questions asked.  

Successful Amazon exits
So far, we've assisted in acquiring 6 accounts by external investors & venture funds. We played a role in elevating them from 5-figure sales to 6 - 7 levels. 
Simon Booth
AMZPro has a team of professionals and it is easy to work with. Understood my project brief and executed efficiently and effectively.
Sam Mirza
We enjoyed working with AMZpro. Their communication & professionalism was excellent, met all deadlines, and his skills were very strong. Excellent work!
Michael William
AMZpro are excellent! There experience and professionalism were apparent from our first conversation. I am very impressed and pleased with every aspect of our interaction!
Nnamdi Ugwu
kudos for a job well done - They are very knowledgeable and provided so much insight and guidance through the process. Will keep using for the foreseeable future
Frequently Asked Questions

What is the minimum agreement period for your Amazon advertising agency?
AMZPro's Amazon advertising agency has a minimum commitment period of three months to achieve substantial results in your Amazon ad campaigns. This duration allows us to thoroughly analyze market trends, assess competition, discover valuable keywords, and refine your campaigns with our Amazon PPC marketing service for enhanced performance.
Why should you choose AMZPro for your Amazon PPC needs?
To drive incremental ROI and elevate your brand to new heights, partnering with an Amazon PPC agency like AMZPro is essential. We are Amazon-approved, and our experts are renowned for their outstanding results.
What are the key metrics we focus on?
Our primary objective is to reduce your ACoS and boost your sales. To achieve this, we consider the following key metrics:
1. Listing quality, ensuring that your product listings are optimized for higher conversion rates. 
2. Identifying and eliminating negative or underperforming keywords, ensuring your ad spend is directed towards the right keywords. 
3. Managing keyword match types to ensure relevance to customer search queries. 
4. Fine-tuning bids and daily budgets. 
5. Monitoring Click-through-Rate (CTR) to gauge ad relevance for targeted keywords and customer search queries.
What sets AMZPro apart from other Amazon PPC agencies?
AMZPro is your growth partner dedicated to delivering results. We are an Amazon-approved partner, and our Amazon advertising experts hold Amazon certifications. Our experience spans working with Fortune 500 brands, emerging entrepreneurs, and eight-figure sellers, making us a trusted choice for your Amazon PPC needs.
How will AMZPro make adjustments to my Amazon PPC account?
With your permission, we will directly implement changes in your Amazon Seller Central account. We kindly request access and necessary permissions, primarily in the 'Campaign Manager' section of your Seller Central account. Our commitment to transparency and delivering documented results means you will be well-informed about every decision we make to enhance your sales performance.
Is Amazon PPC right for me? How will I know?
AMZPro does Guarantee quality services. Infact a money back guarantee. If for any reason if you're not 100% satisfied with any task we completed, we'll refund the charge to you. No questions asked.Amazon advertising campaigns are beneficial for sellers offering unique, high-quality products. With AMZPro's dedicated account manager, you'll receive guidance in creating, optimizing, and analyzing your Amazon ad campaigns for success. The manager will comprehensively analyze your campaigns, identify potential issues, and empower you to optimize your ad spend and grow your sales on Amazon.
Become an Amazon Bestseller

AMZPro is a team of professionals with the core expertise of Amazon & we provide end-to-end solutions to boost your business to the top of the category. See below some our past performances: 
Our Services
Dive into a range of Amazon services that go beyond just ads. We help with things like getting your brand recognized, making sure your products show up in searches, creating attractive content, making your images look top-notch, and managing your store.
Non PPC
Registering, optimizing listings with images and content, & so much more so you never leave a lot of potential revenue on the table.
PPC
Crafting ads that speak directly to your audience, making sure you sell more and stress less. That's what we do best!
To get in touch with us, submit your details here. 

Powered by AZEXO Shopify page builder